Concolor Fir Christmas Tree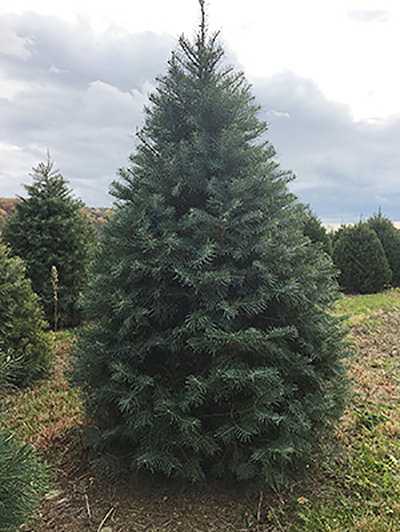 The Concolor Fir, also known as White Fir, is a unique tree. The needles are 1-2″ long and have a tint of blue. Concolor Fir trees have an aroma of citrus.
Concolor Fir Christmas trees are not available for this season. We recommend a Fraser Fir Christmas tree as a substitute.